REGISTER ABU Digital Broadcasting Symposium 2019 at The Royale Chulan Kuala Lumpur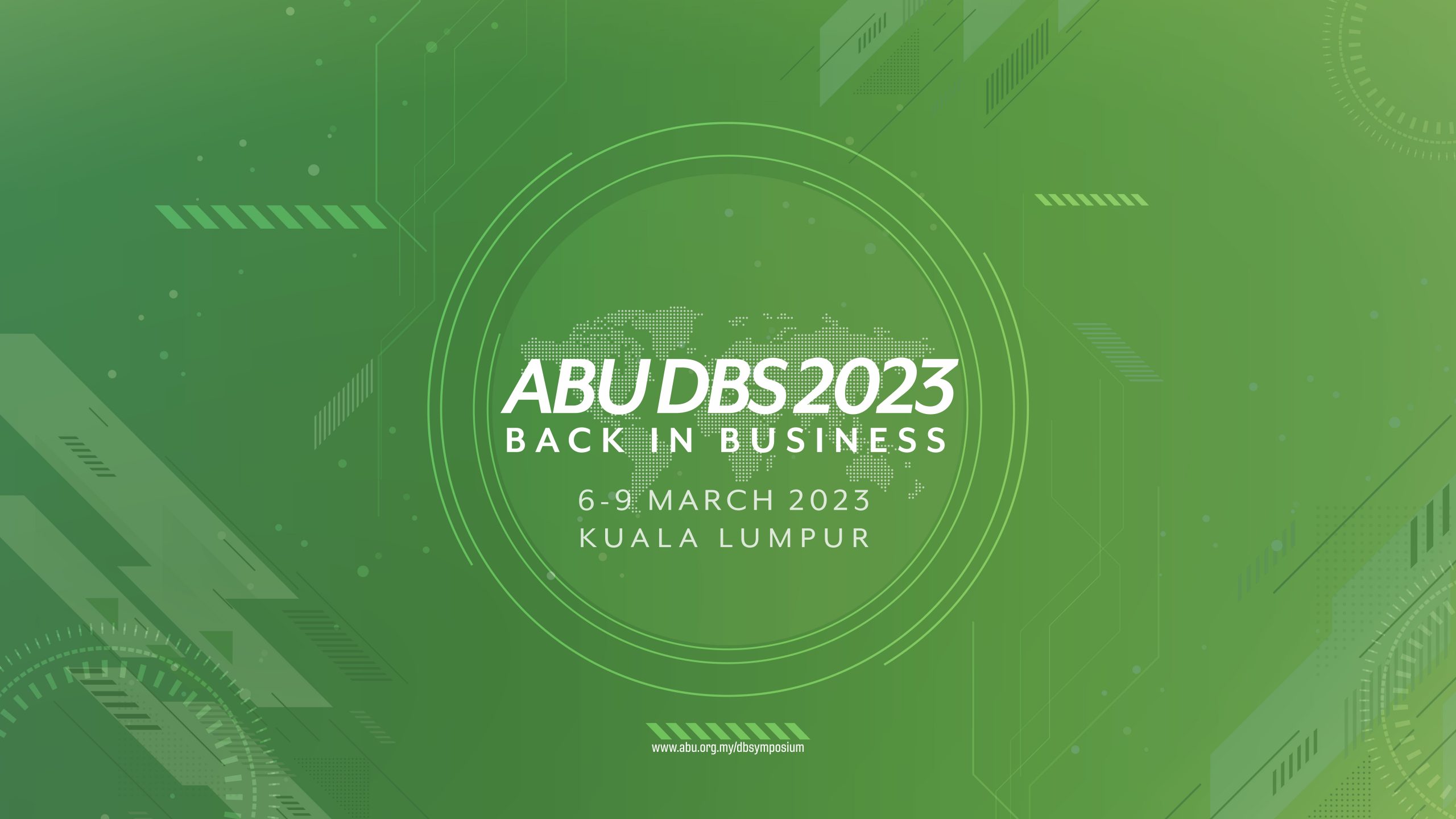 WE ARE BACK IN BUSINESS
DON'T MISS THE OPPORTUNITY TO BE PART OF THE SYMPOSIUM
REGISTER

REGISTER ABU Digital Broadcasting Symposium 2019 at The Royale Chulan Kuala Lumpur

REGISTER
ABU Digital Broadcasting Symposium 2019 at The Royale Chulan Kuala Lumpur
ABOUT DBS
The symposium is held each year in Kuala Lumpur. It consists of a conference, an exhibition, masterclasses and workshops, and attracts close to 1,500 participants annually, representing over 350 organisations across the region and beyond.
An ever-expanding range of technologies is now on the market, providing broadcasters with important new opportunities. DBS showcases these to help broadcasters make the right decisions. The growth in participation reflects the relevance of the issues covered at the conference, workshops and masterclasses, and the strong interest in the products and services on show at the exhibition. The number of exhibitors has risen significantly over the years.
The symposium is back as an in-person event after a break of two years. The DBS2023 event, through its conference sessions, panel discussions, focused workshops and masterclasses, presented by eminent experts across the globe, will address challenges, find solutions and share experiences related to digital transition, technology implementation, creative content ideas, and enhancing user experiences.
The DB Symposium, now a prominent event within the industry calendar, provides international and regional exposure to our members and the media industry alike.